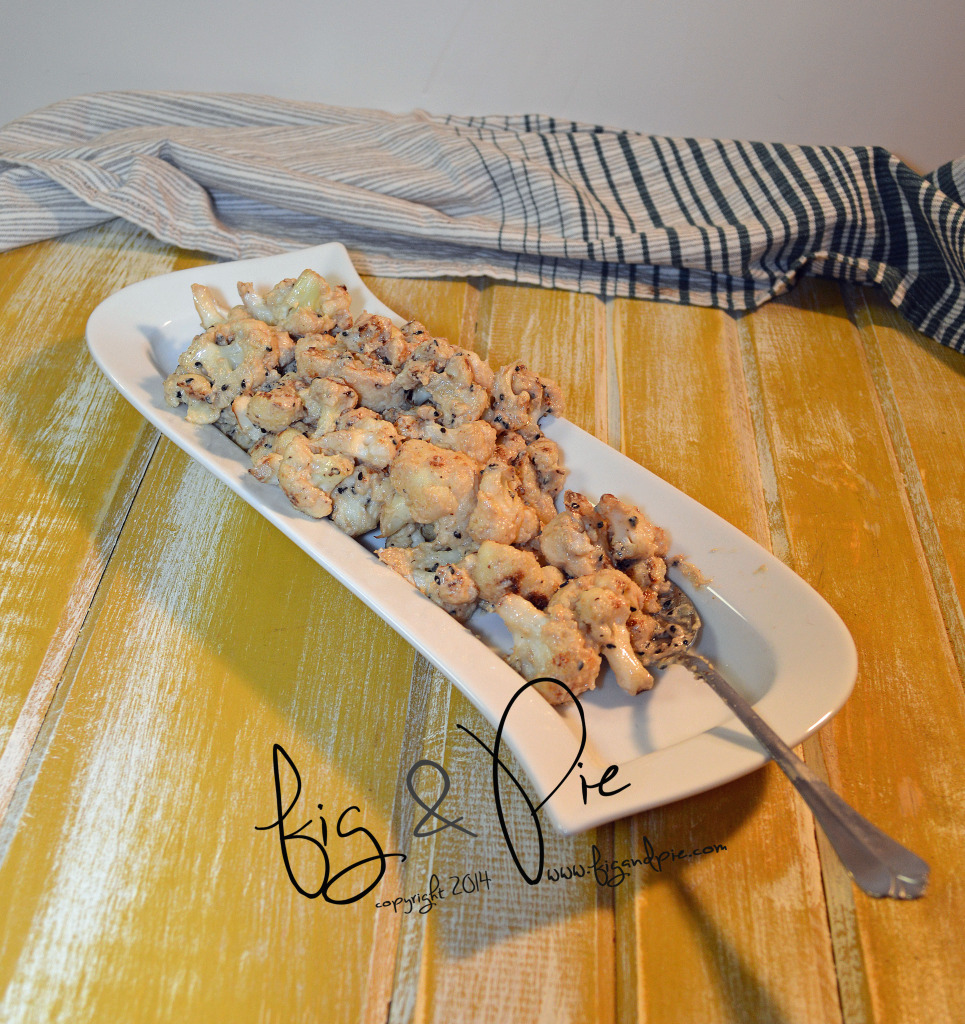 This year was the first time that I had tahini.  I was sold. Wikipedia says that tahini is a paste made from ground hulled sesame seeds and is used in North African, Greek, Turkish and Middle Eastern cuisine.
I wanted to add a little extra something to plain old cauliflower.  I added a bit of tahini and lemon juice to sauteed cauliflower – the result was fantastic!!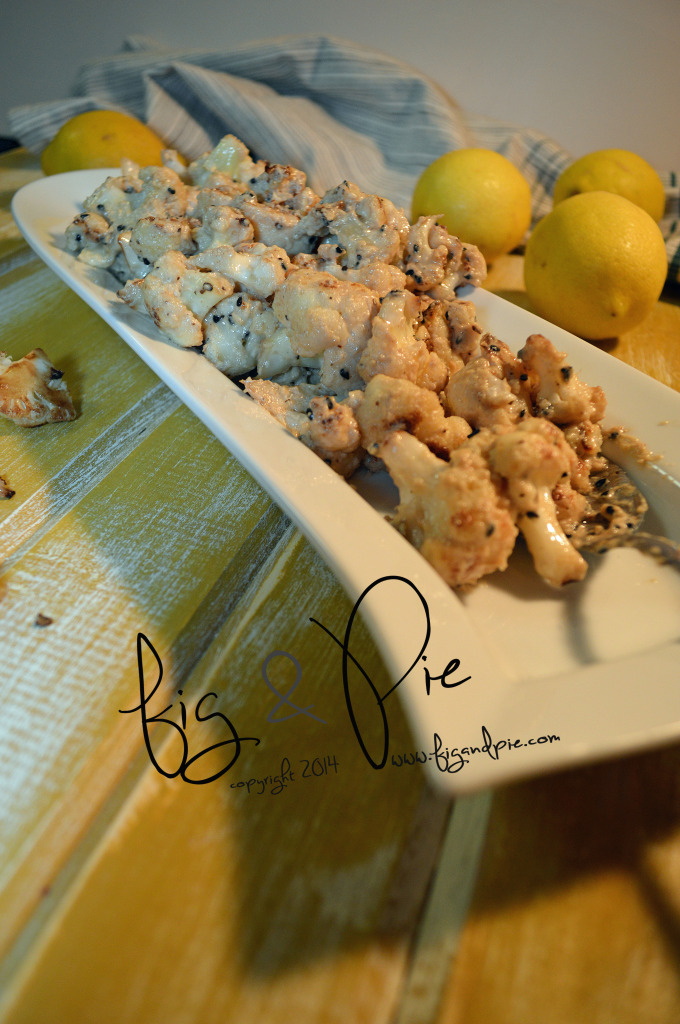 Serves: 2-3
time: about 20 minutes
Ingredients:
head of cauliflower
6 tablespoons tahini sauce
salt & pepper if desired
coconut oil
black sesame seeds
Directions:
1) Wash the head of cauliflower and cut into bite sized pieces.
2) Heat up a skillet with a small scoop of coconut oil; let the oil get warm and then put the cauliflower in.  Cook on medium-high heat until the cauliflower is soft, but not mushy, and golden brown.
3) Put the from the skillet into a serving bowl.  Add the tahini sauce and stir, add more if you'd like (or less).  Sprinkle a little salt and pepper into the tahini cauliflower and mix if you want.
4) Serve hot with a little black sesame seeds sprinkled over each serving.