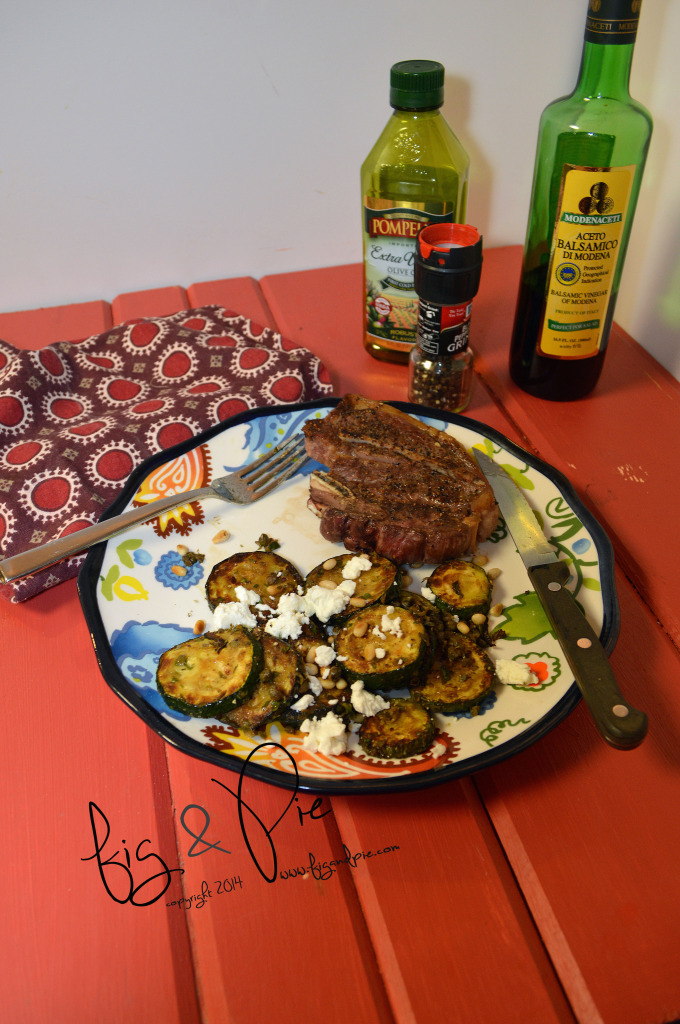 Zucchini is pretty dang good.  I love sauteing the veggie, and this recipe added a little extra something to my normal olive oil, salt & pepper "recipe".  My husband thought there were too many capers, I thought the amount was perfect – so I would use a little to start and then add some more if needed.
Serves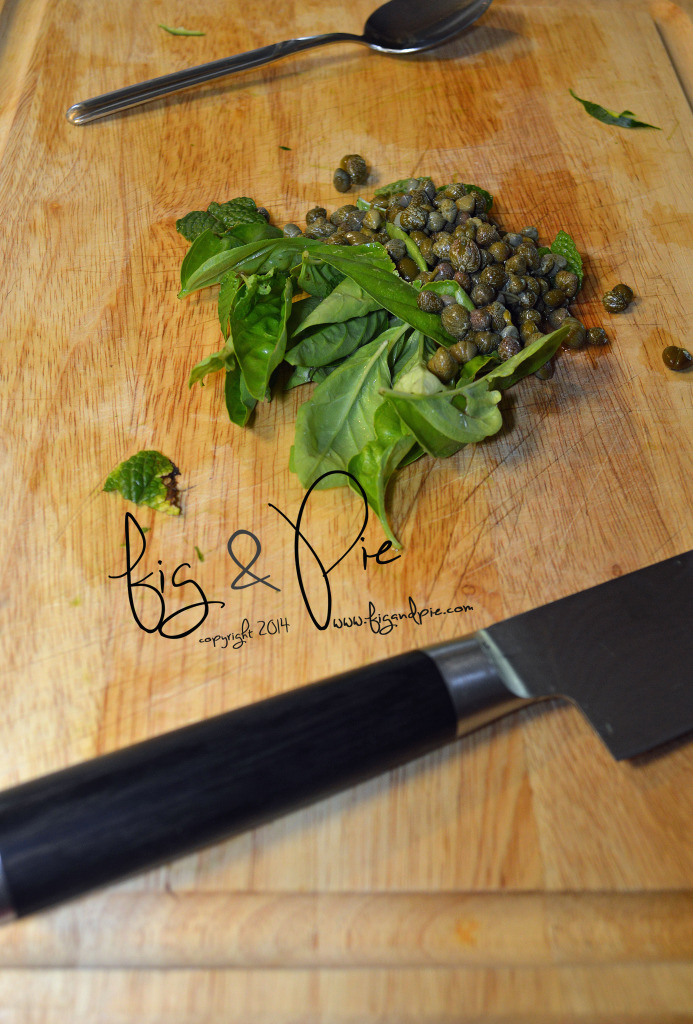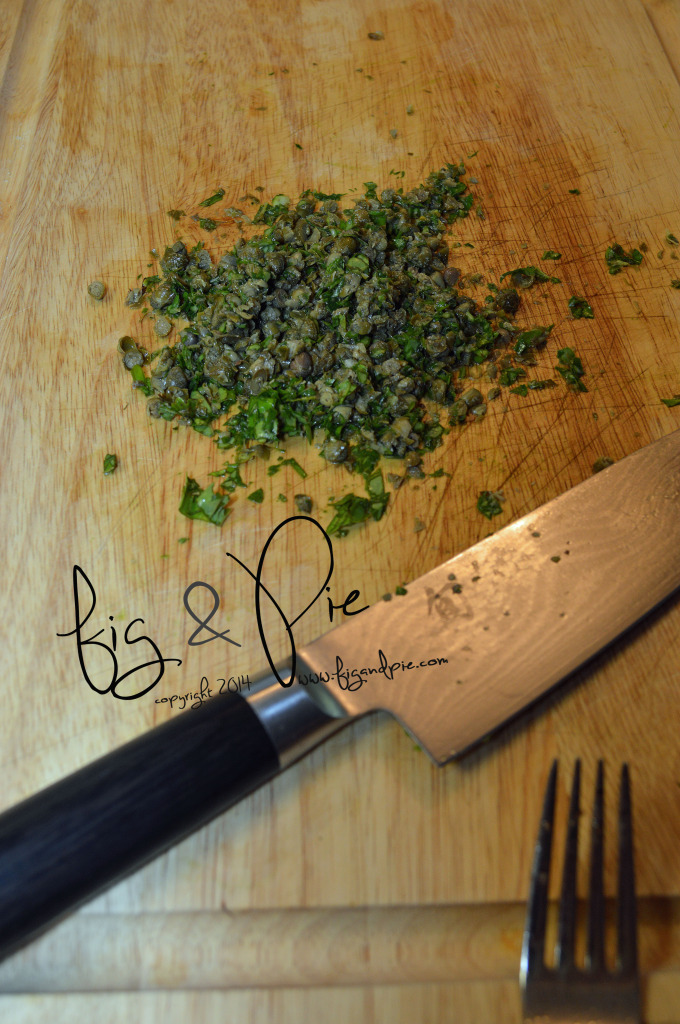 serves 4
time: about 20 minutes
Ingredients:
3 zucchini, cut into thick-ish round slices
olive oil
3 garlic gloves, smashed
small handful of mint leaves, chopped
1 tablespoon capers, chopped
pine nuts, lightly toasted
2 teaspoons balsamic vinegar
salt
pepper
feta or goat cheese
Directions:
1) Slice the zucchini into thick-ish rounds.
2) Heat a skillet on medium-high heat; drizzle in some olive oil. When the pan/oil is hot place the zucchini in the pan in one layer.  Continue cooking the zucchini until both sides are brown and the zucchini is soft.
3) Meanwhile, chop the rest of the ingredients and brown the pine nuts lightly.
4) Remove the cooked zucchini from the skillet, add in the chopped veggies & browned pine nuts, drizzle in a bit of balsamic vinegar, add salt & pepper to taste.  Stir to coat the  zucchini. Sprinkle the feta or goat cheese on top.  Serve immediately.