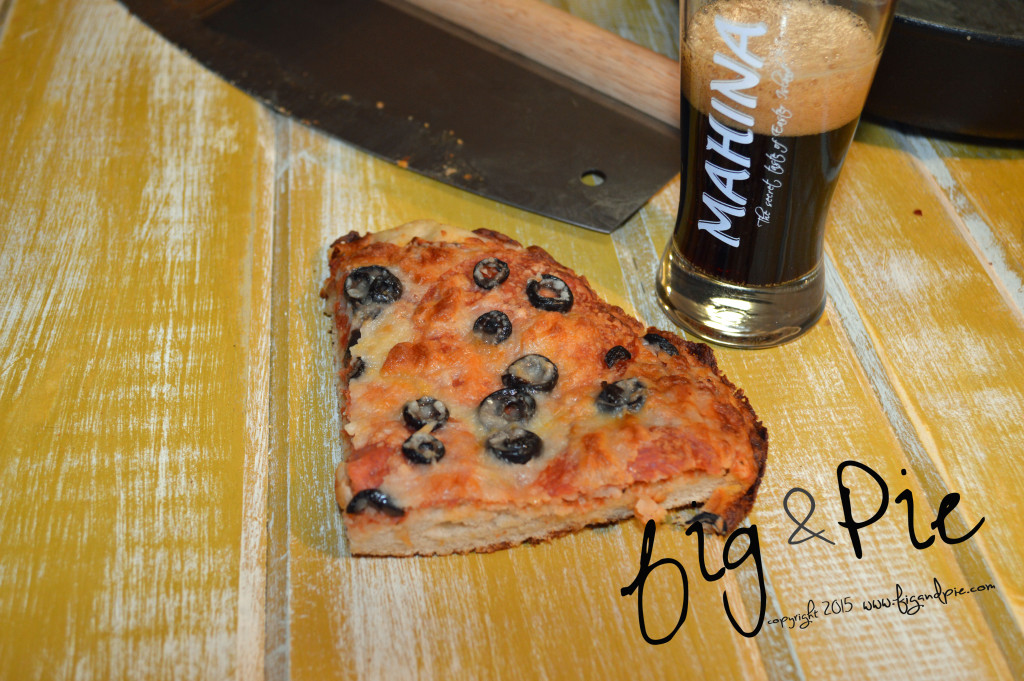 My husband found this recipe on reddit.  We measured everything out into cups, teaspoons, etc. so there's no translation from grams, etc. – fantastic for you!  This pizza process takes awhile (like a day)….but it's so worth it!  If you are looking for super thin pizza crust, maybe just use one ball for two pizzas.  I typically go for thin crust, but this crust was so tasty I didn't mind that it was a little thicker than I usually like it.  My husband believes that pizza should not have too many toppings, soooo, I let him have his way and we only used mozzarella cheese, Boars Head pepperoni and sliced black olives.  Feel free to use whatever toppings you want though!
This was such a great pizza we had to use the beer glasses we brought all the way home from Easter Island to Colorado 🙂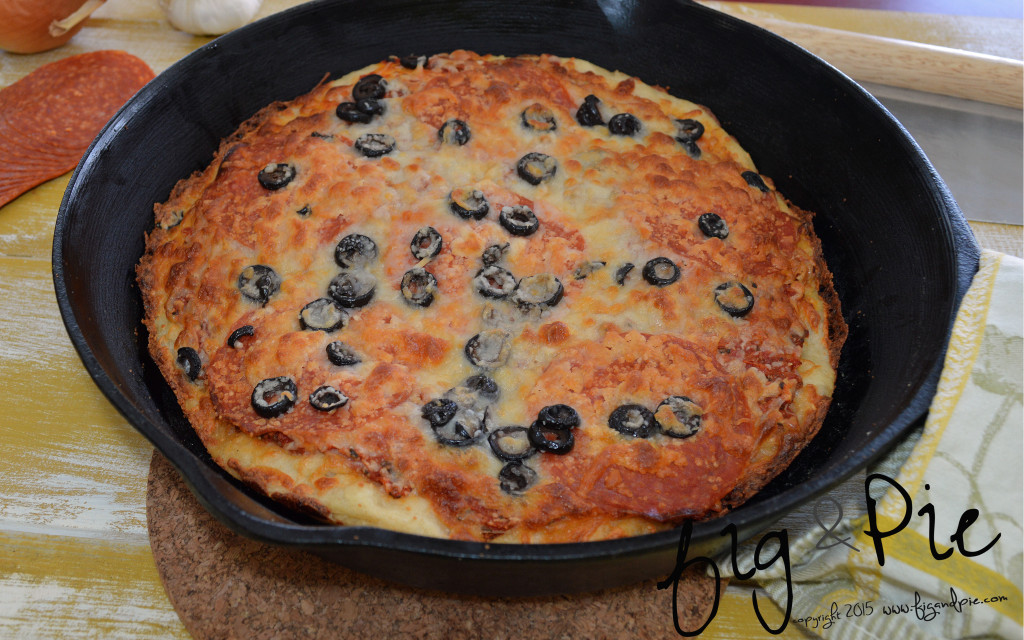 Serves 4-6 people
time FOREVER, overnight + a few hours – plan ahead
For each 10″ pizza dough:
1 1/2 cups flour
3/4 teaspoon salt
3/4 teaspoon yeast
3/4 cups warm water
1 1/2 teaspoons olive oil + more for the pans
Tomato Pizza Sauce:
1 (28-ounce) can whole peeled tomatoes
1 tablespoon extra-virgin olive oil
1 tablespoon unsalted butter
2 medium cloves garlic, chopped finely

1 teaspoon dried oregano
1 teaspoon red pepper flakes
1 teaspoon kosher salt
2 six-inch sprigs fresh basil, leaves only
1 medium yellow onion, peeled and split in half
1 teaspoon sugar
Toppings:
Anything really.  We used mozzarella cheese, Boars Head pepperoni and sliced black olives.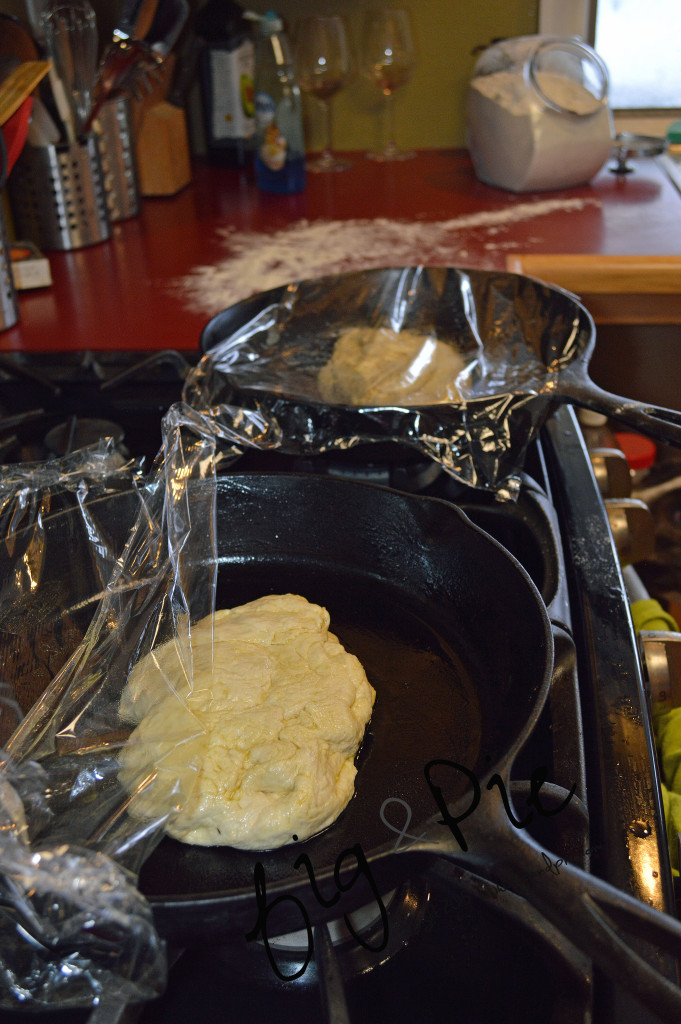 Pizza Dough Directions:
1) Mix the flour, salt, yeast, warm water and olive oil with your hands until fully combined.
2) Place plastic wrap over the bowl of mixed dough and let rise in warm place over night (or several hours during the day) – the oven is a good place.
3) After the dough has done it's thing dump out onto a floured surface.  Divide into balls equaling the number of pizzas you'll be making (I had two balls).
4) Pour a little olive oil into your pans and place the ball of dough in the middle.  Coat the ball of dough will olive oil on all sides.  Use the ball of dough to coat the entire pan with the olive oil.  After the ball of dough is well oiled, cover the pan with plastic wrap and let it sit / rise for 2 more hours.
5) The dough should have flattened and filled the bottom of the pan, gently press the dough into the areas of the pan that it did not reach.  Gently lift the dough from the pan to get rid of any air bubbles under the dough.
Pizza Sauce Directions:
1) Place the whole tomatoes into a food processor until there are just itty-bitty tomato chunks.
2) Heat the butter and oil in a medium saucepan until the butter has melted.  Add the garlic, oregano, pepper flakes, and large pinch salt and cook for about 3 minutes until stirring frequently.  Add in the food processed tomatoes, basil leaves, onion halves, and sugar.  Bring the sauce to a simmer.  Once the sauce is gently bubbling, reduce the heat to low.  Continuing cooking until reduced by half (about 1 hour), stirring frequently. Season to taste with salt and more of the other seasonings if needed.  Allow to cool (we made ours the night before and refrigerated until we made our pizzas).
Put It All Together:
1)Pre-head your oven to 400 degrees F.
2) Spread the sauce over the dough, being sure to spread all the way to the edge.
3) Toss on your toppings, whatever your chose and however much you want.
4) Place the cast iron skillets with the pizza dough, sauce and toppings in the heated oven and bake for about 15 – 20 minutes.  Enjoy hot!