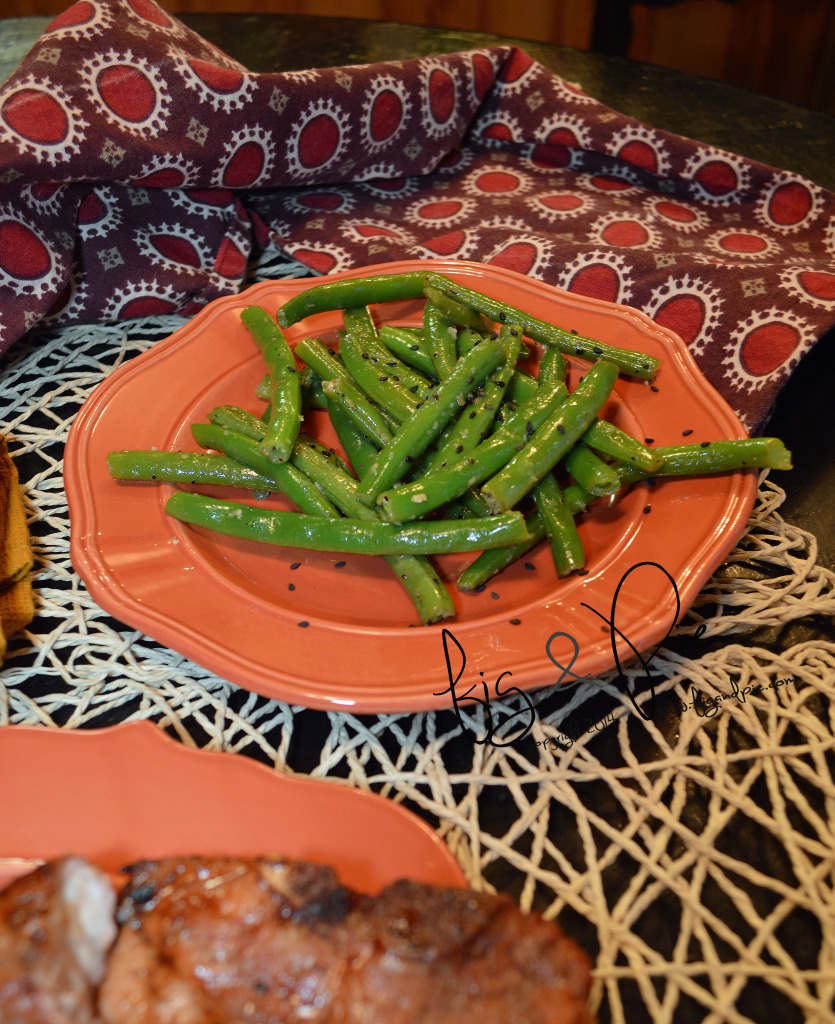 These green beans are quite simple & tasty – remember not to over cook them, you want them to still be crunchy.
Ingredients:
fresh green beans, a handful for each person
coconut oil
garlic
salt
pepper
peanut oil
toasted sesame seeds
Directions
1) Wash the green beans and snap off each end.
2) Heat a skillet with a bit of coconut oil.
3) Once the oil is hot throw in the green beans and crush a few garlic cloves.  Sprinkle in salt & pepper.
4) Saute for a few minutes until the green beans are tender but still crisp.
5) Remove from the heat and sprinkle a little bit of peanut oil on the green beans; stir to coat.  Sprinkle some toasted sesame seeds on top of the green beans.  Serve hot.