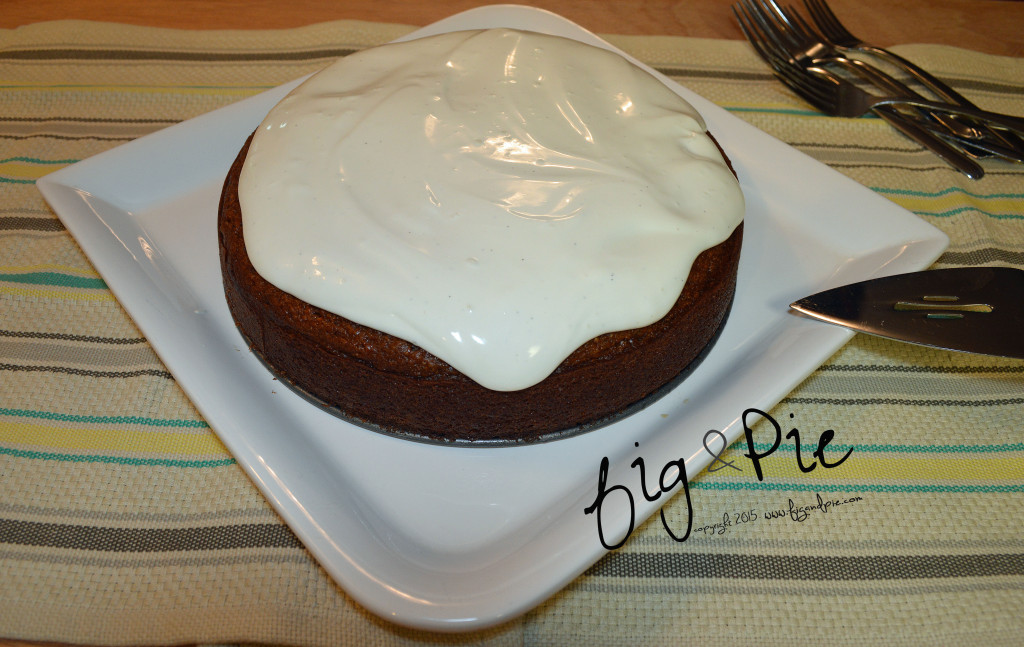 I absolutely hated carrot cake as a child, my mom loved it and I thought she was insane.  I had it for the first time as an adult several years ago, and I finally got what my mom was talking about.  I still do not like carrot cake with raisins, and carrot cake with nuts is growing on me.
This carrot cake is amazing.  It is moist.  It is full of flavor.  I combined Wallaby yogurt with cream cheese – OMG.  I blended in my food processor and it turned out so creamy and soft.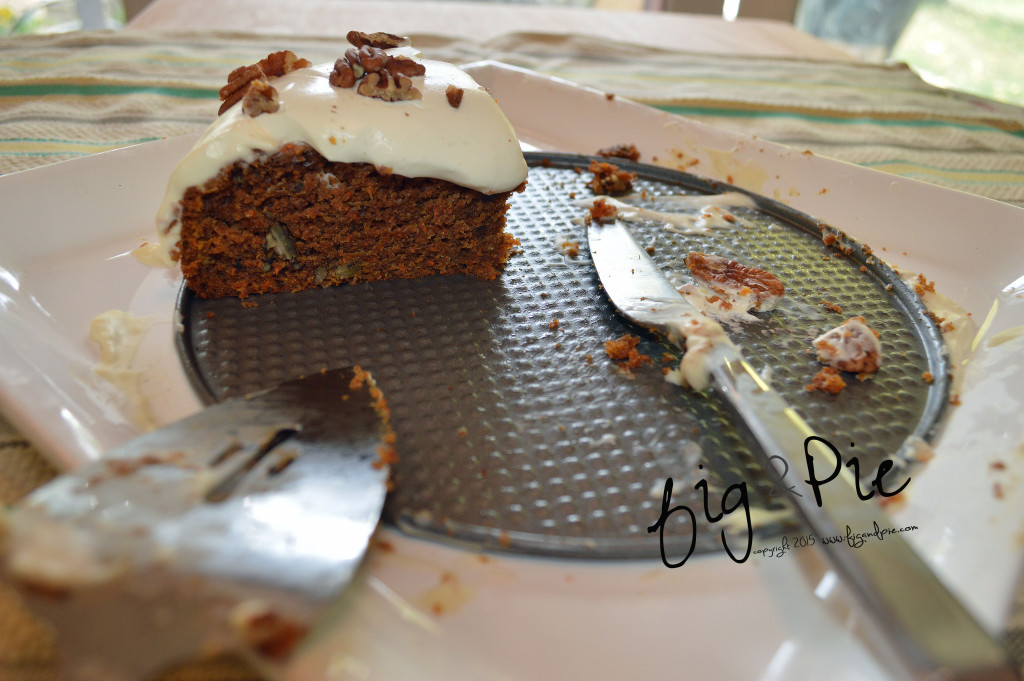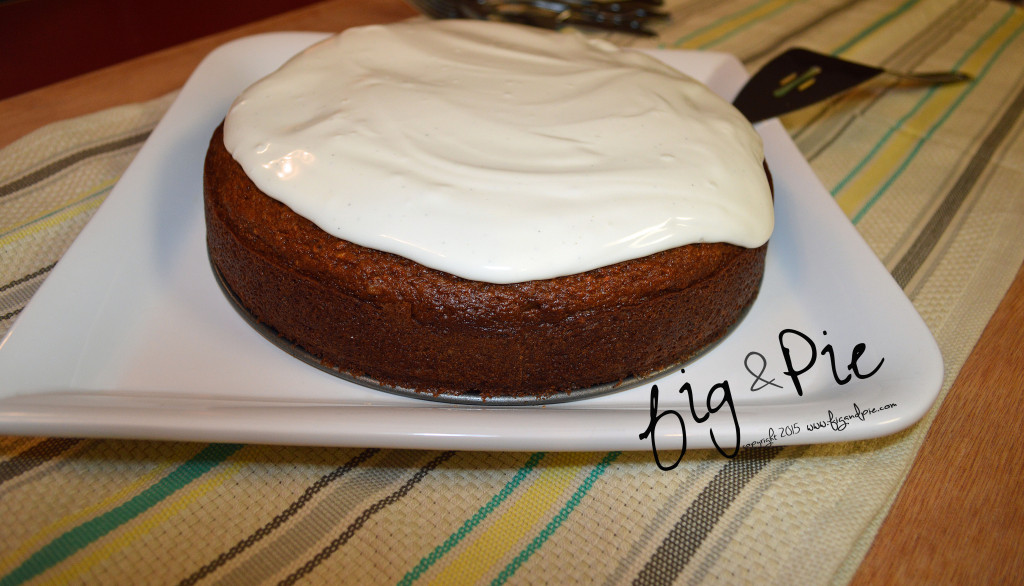 Time: 40 minutes + time for the cake to cool

Serves: about 8
Carrot Cake Ingredients:
1 cup packed brown sugar
3/4 cup vegetable oil
1/4 cup plain Greek yogurt (my favorite is Fage)
3 large eggs
2 teaspoons vanilla extract
2 cups all-purpose flour
1 teaspoon baking soda
2 teaspoons ground cinnamon
1/4 teaspoon ground nutmeg
1/2 teaspoon salt
2 cups very finely grated carrots

1/2 cup pecan pieces, cut small
1/4 cup pecan pieces, broken in (about) half
Yogurt & Cream Cheese Frosting Ingredients:
(2) 6 oz. containers Wallaby vanilla or maple yogurt
8 oz. cream cheese
Directions:
1. Preheat your oven to 350 F degrees.
2. Spray a 9 or 10inch springform pan with nonstick cooking spray. Set aside.
3. Take the cream cheese for the frosting out of the refrigerator so it can soften as you make the cake batter.
4. In a large bowl combine the brown sugar and oil on medium speed with a handheld or stand mixer fitted with a paddle attachment.  Add in the yogurt until fully mixed.  Next add the eggs one at a time, beating into the mixture each egg. Add the vanilla and mix to combine. Set aside.
5. In a separate bowl add the flour, baking soda, cinnamon, nutmeg, and salt. manually stir the dry ingredients into the wet ingredients with a spatula until just combined – you do not want to over mix. Gently fold in the shredded carrots and 1/2 cup pecan pieces.  Pour the batter into prepared springform pan.
6. Bake the cake for 35-40 minutes or until toothpick inserted in the center comes out clean. Be care not to overbake otherwise the cake will be dry.  Allow the cake to cool completely before frosting.
7. For the frosting add (1) 6 oz. container of Wallaby yogurt and the entire package of cream cheese to your food processor.  Beat until creamy.  Add in more Wallaby yogurt until the mixture is totally creamy but not totally runny.
8. Once the cake has completely cooked frost the top of the cake, allowing some of the frosting to drip down. Sprinkle