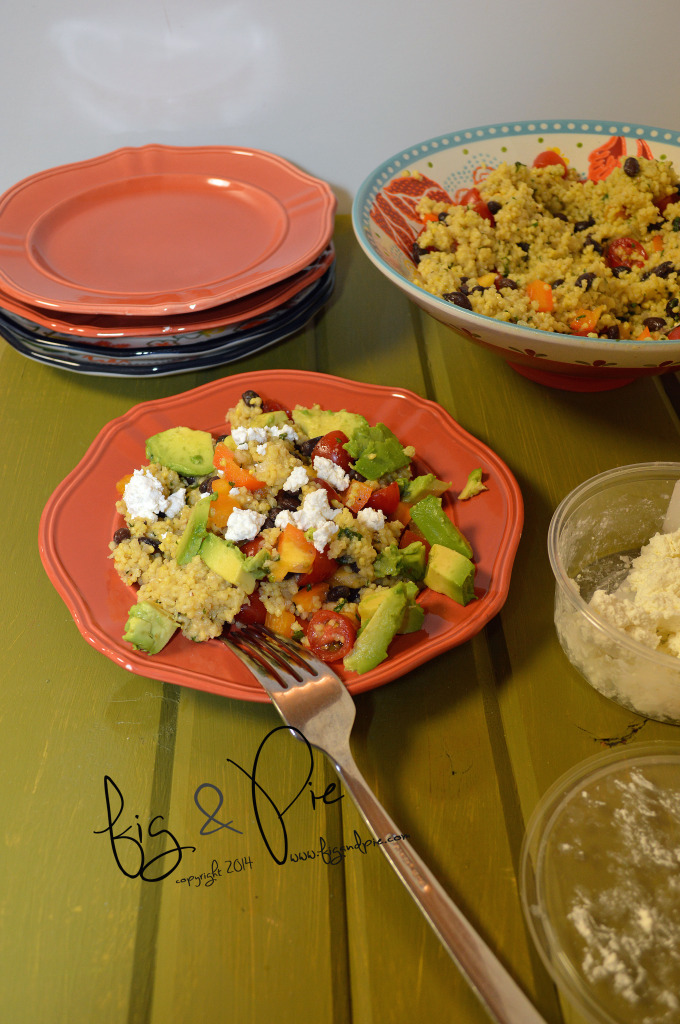 Millet is a grass, it has a sort-of corn taste.  I found that it required a tad bit more water than stated in the cooking directions, which I account for here.  1 cup dry, raw millet yields about 3 ½ cups cooked millet.
Ingredients:
1 cup dry millet
2 1/4 cups water
salt
pepper
olive oil
balsamic vinegar
can black beans, drained and rinsed
avacado
tomato
bell pepper
feta or goat cheese
Directions:
1) Boil the water, add a pinch of salt & millet – cover and cook on low for about 20 minutes without opening the lid.
2) When the millet is cooked it will be soft; remove the cooked millet from the stove, leave covered and let stand for about 10 minutes.  After 10 minutes take the lid off and let cool completely.
3) While the millet is cooking, drain/rinse the black beans and chop the avocado, tomato and bell pepper.
4) After the millet has cooled add olive oil & balsamic vinegar – roughly 2 tablespoon of olive oil to 1 tablespoon of balsamic vinegar – add salt & pepper to taste.  Stir to combine.
5) Add the chopped black beans, avocado, tomato, and bell pepper  – stir to combine.  Crumble the feta or goat cheese on top of the mixed salad.
6) Serve chilled.