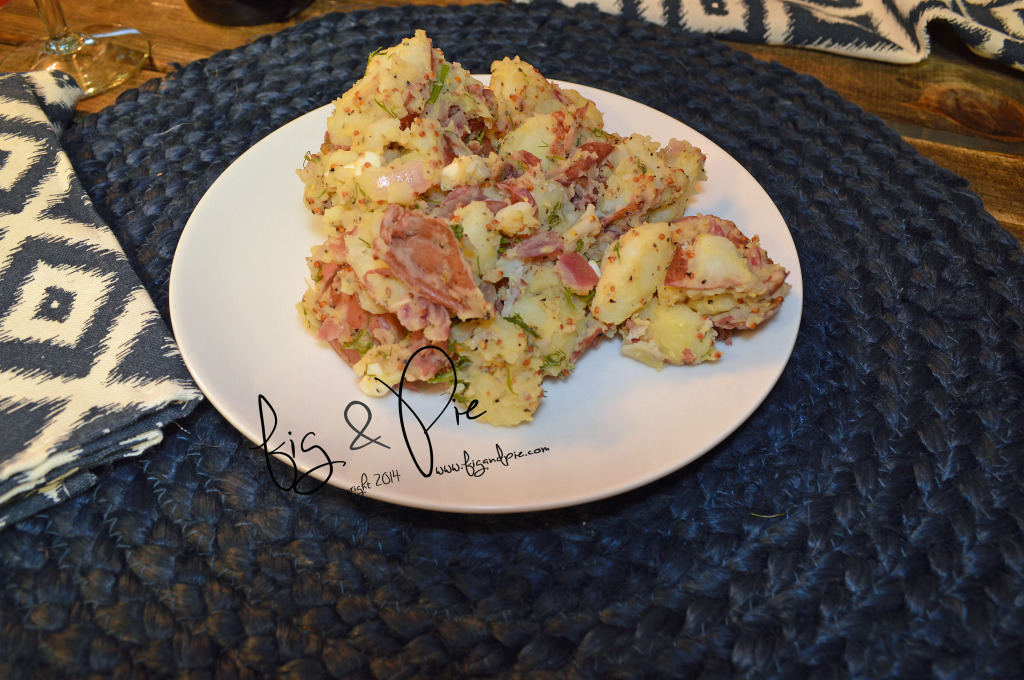 After spending two weeks in Peru, we are back in Colorado.  Our trip to Peru took us on a 4 day trek to the Incan ruins of Choquequirao high in the Ande mountains, to South America's largest zip line in Santa Theresa, to amazing hot springs over looking the river in Santa Theresa, to the not so tourist town of Quillabamba, the gorgeous city of Cusco, to the very tourist city of Aguas Calientes and Machu Pichu, to the hot, humid and noisy city of Lima, and to other small towns in between.
We left Colorado with several weeks of 5″ of snow and cold weather – and now we are back to sunshine and warm weather!  It will be nice and sunny until this weekend where we'll dip 20-30 degrees and have snow…so is the life in Colorado.
I actually made this recipe last summer but didn't get the chance to post it.  My husband and I made it again last night, and as before it was delicious!  If you are looking for a potato salad that does not have mayonnaise, look no further.  This recipe uses red potatoes, bacon, white vinegar, sugar and whole mustard seed mustard.  It is sweet and tangy.  Read below for the directions.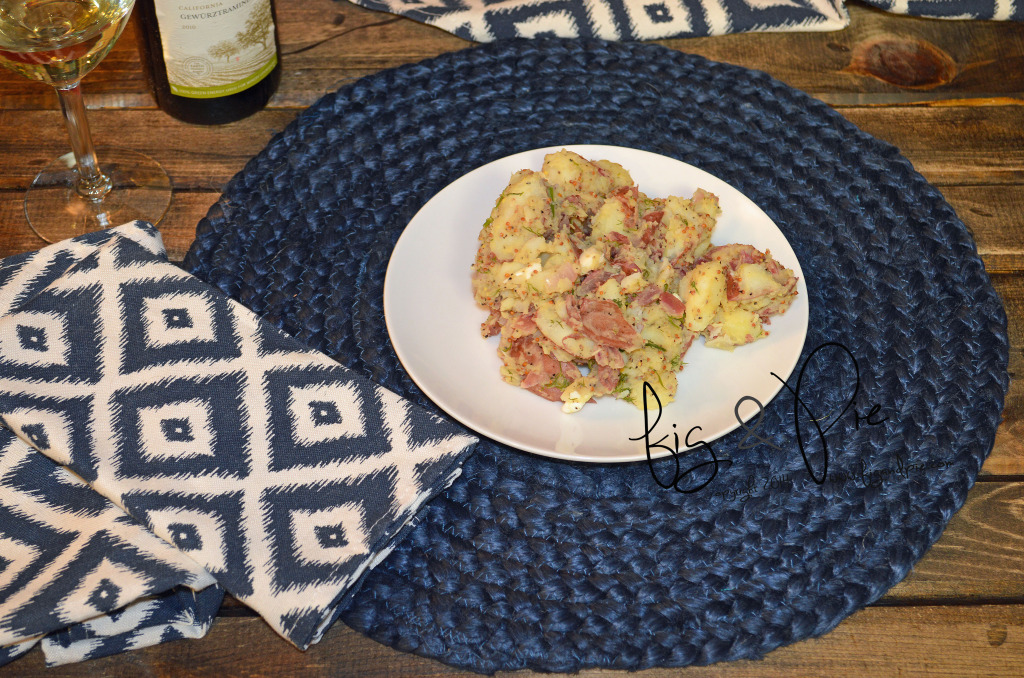 Serves 6-8
time: 1 hour, roughly
Ingredients:
15 small to medium red potatoes, washed and poked with a fork
6 slices bacon
1 small red onion, diced
1 cup white vinegar
6 tablespoons water
9 tablespoons white sugar
3 teaspoons kosher salt
1/2 teaspoon black pepper
6 tablespoons whole mustard seed mustard
2-4 hard boiled eggs
1 bunch dill, washed and chopped finely
Directions:
1) Bring a large pot of water to a boil, once boiling place the red potatoes in the water and boil for about 20 minutes / until soft when poked with a fork.  Drain and set aside to cool.  Once cool slice into bite sized cubes.
2) Boil the eggs for about 20 minutes, drain the water, cool the eggs then slice them into bite sized pieces.
3) Heat a skillet to high and cook the bacon, being sure to not burn the pieces (turn the heat down if needed).  Once the bacon has cooked place on a paper towel lined plate and press out the extra grease.  Break into little pieces and set aside.
4) Drain most of the bacon grease.  Add the diced red onion and cook for about 5 minutes until slightly brown.
6) Place the cooked & cut up potatoes pieces into the pan with the cooked onions and cook for a little over 5 minutes, stirring every 2 minutes or so.
6) In a small bowl mix together the white vinegar, water, sugar, salt, pepper, and mustard.  Stir into the potato and red onion mixture in the skillet.  Remove from the heat.
7)  Scoop the potato mixture into a serving bowl.  Stir in the chopped eggs, bacon pieces and chopped dill.  Stir to combine.  Serve immediately (this potato salad can be served cold, but it's better warm).