This is a Food Network recipe, but as always I've modified the recipe just a tad.  The Parmesan & chopped parsley in the bread crumbs were awesome (of course you can use gluten free bread crumbs to make this a gluten free meal).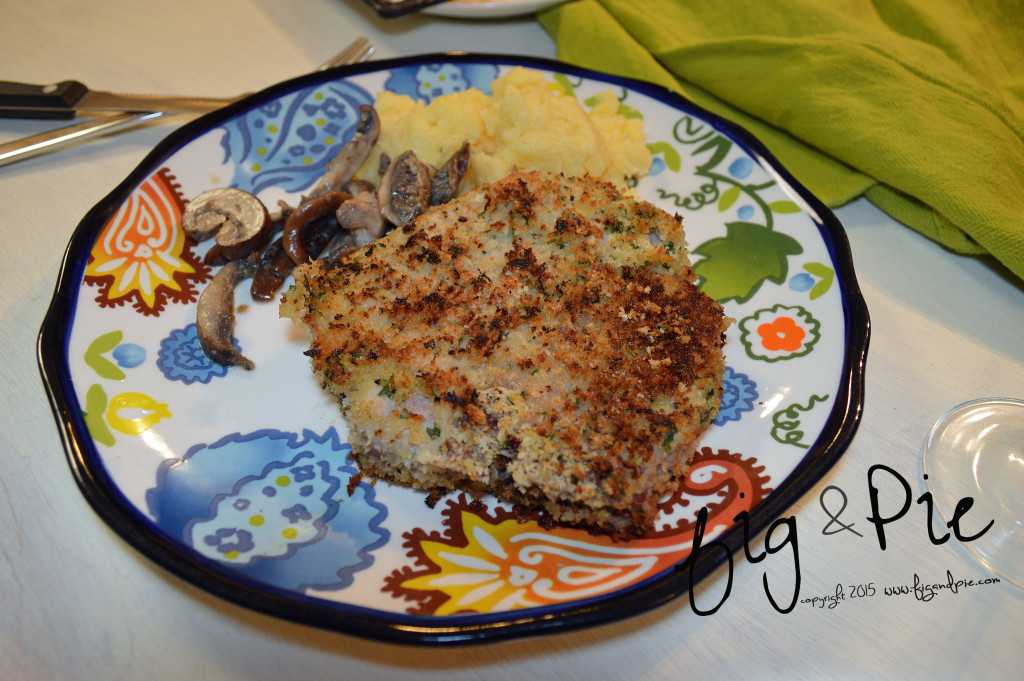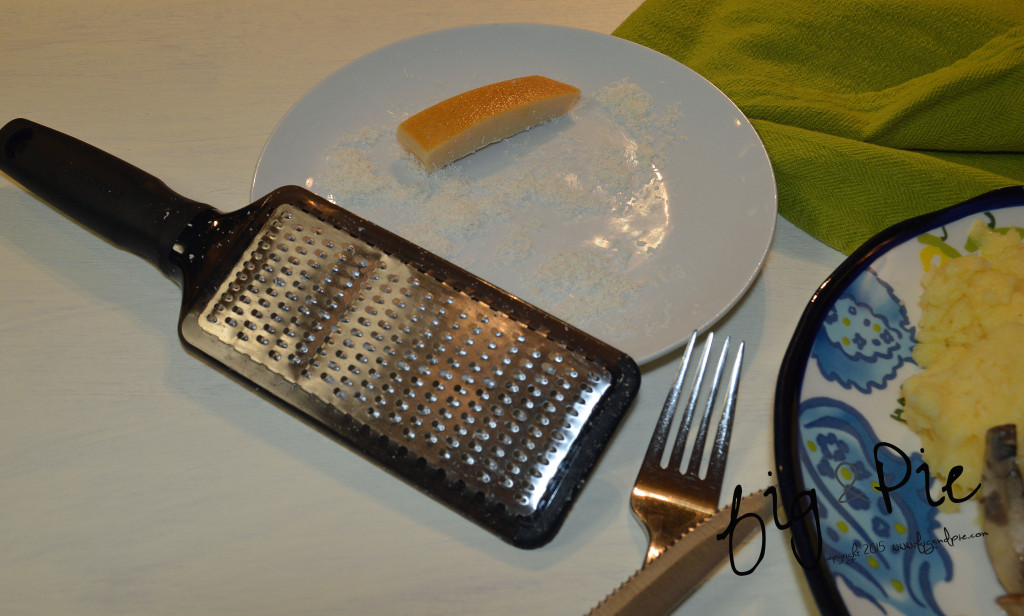 serves:4
time: about an hour
Ingredients:
(pork chops)
4 thick (bone in or not) pork chops
1 1/2 cups panko bread crumbs (gluten free if needed)
1/2 cup finely grated Parmesan (or any hard cheese, really)
1/4 bunch of parsley leaves, chopped finely
Kosher salt and freshly ground black pepper
2 large eggs, beaten
high heat oil (avocado or coconut)
(polenta)
1 cup yellow corn meal
3 cups water
salt to taste
(mushrooms)
1 pound (or more) cremini mushrooms, sliced thickly.
Directions:
1)Heat a heavy skillet, I always prefer cast iron, once hot pour in a bit of high heat oil – you'll need to work fast on this next step so that the oil doesn't get too hot.  Also boil the water for the polenta.
2) Combine the panko bread crumbs, grated Parmesan cheese, chopped parsley, salt, and pepper (to taste) in a flat dish with sides (like a pyrex).  Beat the eggs in another flat dish with sides. Place each pork chop in the beaten eggs, 1 at a time.  Then, place the egged pork chop  in the bread crumb mixture, being sure to coat all of the pork chops.3)  Place the breaded pork chops into your hot skillet.  Cook the first side on high for about 3 minutes; flip and cook that side for about 3 minutes.  Reduce the heat to medium and continue cooking until the pork chops are still slightly pink.  Remove the pork chops from the skillet and place on a plate then cover with tin foil.
4) While the pork chops are cooking, add the corn meal & salt to the boiling water.  Corn meal cooks really fast, like in 5 minutes – if it becomes too thick just add a bit more water.  You can also add a bit of shredded Parmesan cheese if you want.
5)  After you pull the pork chops off the skillet and cover with tin foil add a bit more oil, if needed, to the hot skillet.  Cook the thickly sliced cremini mushrooms for a few minutes.  They will become tender.
6) Serve the breaded pork chops, polenta and sauteed mushrooms and enjoy with a salad!  Oh, and wine 🙂