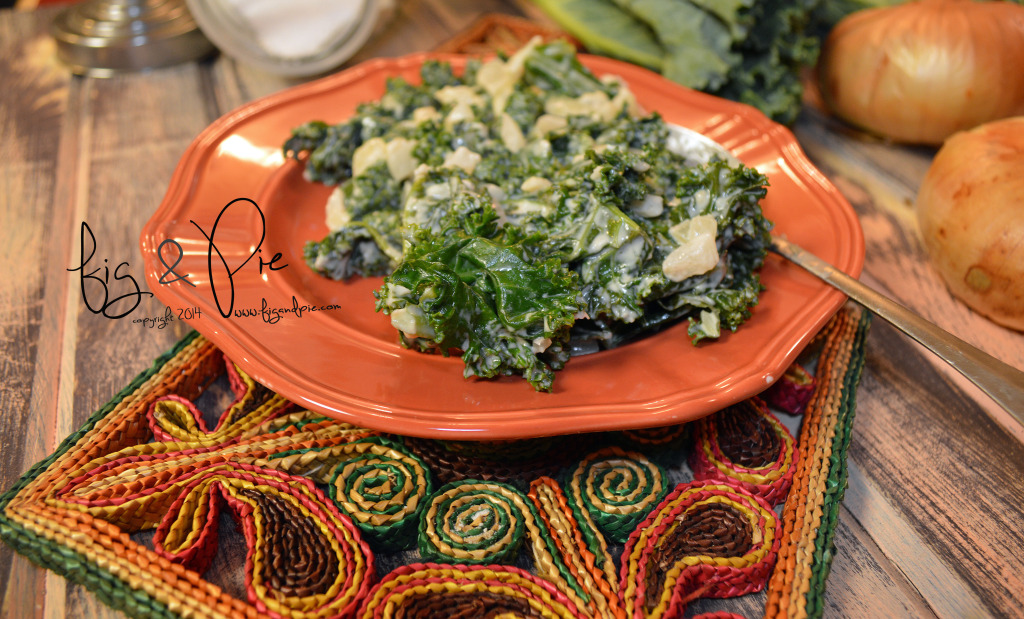 Ingredients:
1 bunch kale
½ white onion, chopped
2 garlic cloves, minced
coconut oil (or other high heat oil)
salt
pepper
4 tablespoons tahini sauce (I found that the Whole Foods brand is the best)
2-3 tablespoons water
1/2 lemon, juiced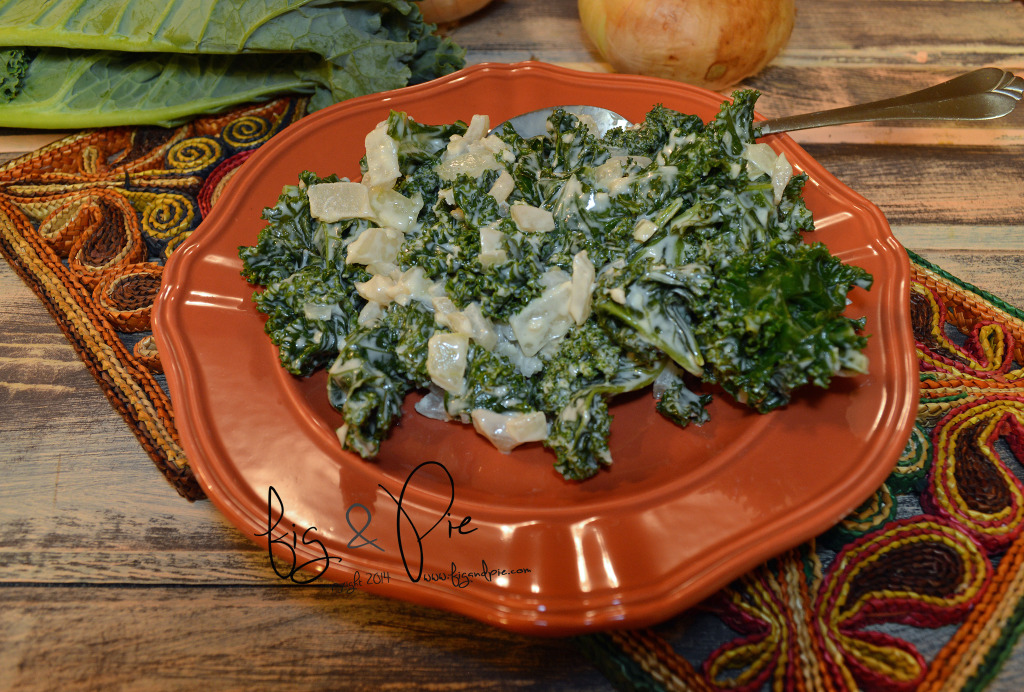 Directions:
1) Wash the kale, then chop it up to slightly larger than bite sized pieces. Chop up the onions to about the size of your pinky nail – small, but not too small.  Mince the garlic.
2) Heat up your skillet to medium-high and add a little bit of oil, let it get warm for about a minute then all the chopped kale, onion & garlic. Season with salt & pepper and stir to coat evening. Reduce to medium-low, cover and let simmer for about 5 minutes.
3) In a small bowl thoroughly combine the tahini sauce, water and lemon juice.
4) Once the kale has softened and browned a little bit, stir in the tahini sauce / water / lemon juice mixture and stir to coat. Continue to cook on low for about 3 minutes, serve warm.