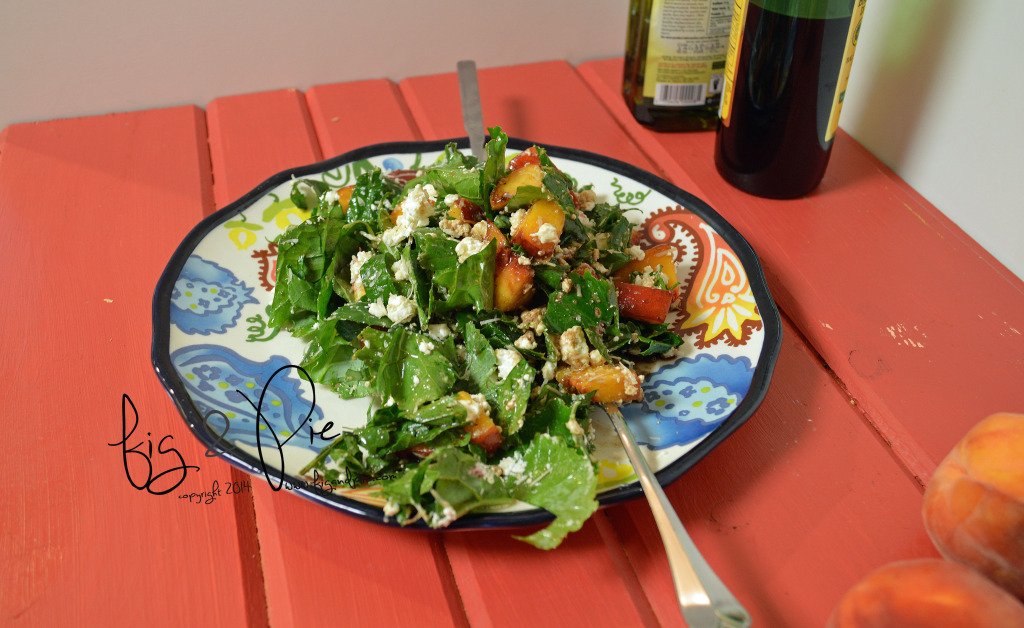 ok, ok.  I know that it's snowing in Colorado and is cold pretty much every where in the country, but I wanted to post this recipe that I made in the summer.  You can still get kale, so that's good.  Maybe add fall fruit like an apple?
Serves 2
time: 10 minutes or so
Salad Ingredients:
handful of kale per person, washed and torn into small pieces
2 peaches, pitted and sliced into bite sized pieces
goat cheese (or feta), sprinkle for each person
Dressing Ingredients:
2 tablespoon olive oil
1 tablespoon balsamic binegar
1 tablespoon whole grain mustard
1 tablespoon honey
salt & pepper to taste
Directions:
1) Wash / tear the kale.  Wash / cut the peaches.
2) Make the salad dressing in a small bowl stirring vigorously to combine all of the ingredients.
3) Add the kale & peaches to the salad dressing, mix to coat the produce.
4) Place salad on each plate and sprinkle the crumbled goat or feta cheese on top.