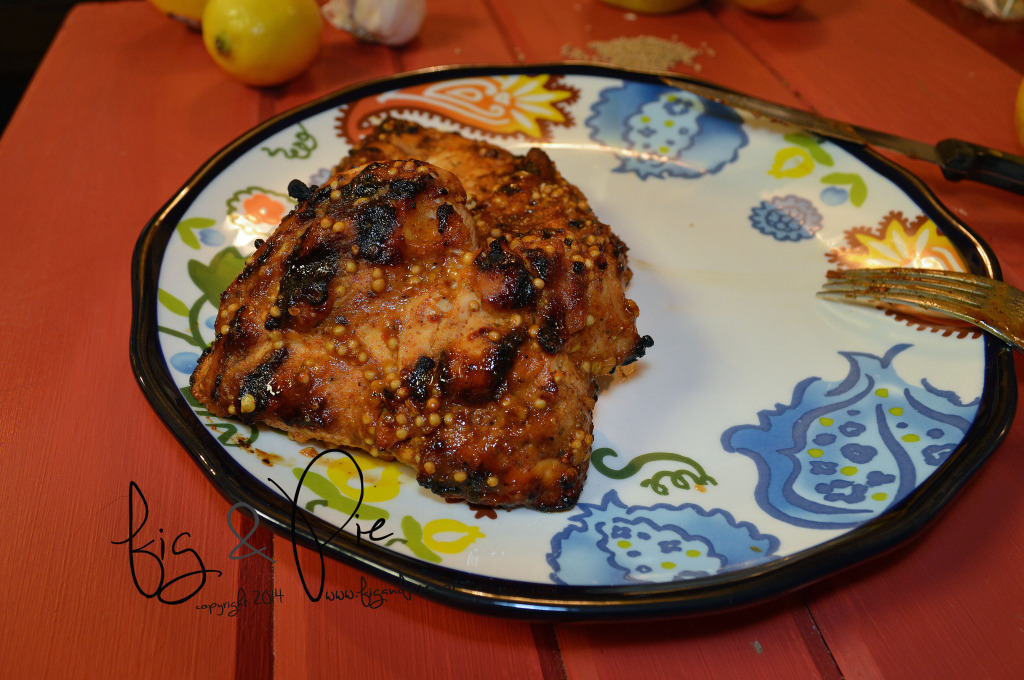 Honey & mustard just go together.  Use it as a marinade to chicken and you have a winner.  As with all marinades make sure you let the chicken sit in the marinade for a bit before you cook the chicken.
Serves: 4
Time: 2 hours (including 45 – 60 minutes of marinading)
Ingredients:
boneless / skinless chicken breasts or thighs (enough for each person, I did about 6)
1/2 cup stoneground mustard
2-3 tablespoons whole mustard seeds
1/2 cup honey
1 lemon, juiced
2-3 garlic cloves, minced
1/2 teaspoon paprika
1/2 teaspoon kosher salt
1/2 teaspoon cayenne pepper
1/2 teaspoon red pepper flakes
Directions:
1) Whisk all of the ingredients in a bowl; add the chicken breasts/thighs and let marinade for about 45 – 60 minutes at room temperature.
2) Fire up your grill, the coals will be ready when they aren't flaming or red and have turned to a nice gray color.
3) Cook the chicken evenly on both sides until cooked through.
4) Serve with your favorite beer and side.